The gallery is open Thursday – Sunday, Noon – 5pm, during exhibitions. Admission is free to the public.
Anticipation: The Art of Dmitry Grudsky
January 5 – February 3, 2018
Reception: Friday, Jan 12, 7-9 pm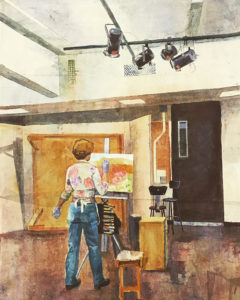 The new year at Olive Hyde Art Gallery opens its doors to the very first exhibit of 2018! Anticipation: The Art of Dmitry Grudsky begins on January 5th, and will remain on display through February 3rd. The public is invited to meet the artist and enjoy his work at a reception on Friday, January 12th from 7:00 p.m. – 9:00 p.m.
With a Master's degree from the Tashkent Art Institute in Uzbekistan, Dmitry Grudsky has been teaching and creating environmental art for the community in and around the Bay Area for more than 25 years. His interest in art started early on. At the age of seven, his mother once took him to an art studio, following which Dmitry began practicing art on his own. While at college, he was exposed to a wide variety of artistic trends, building on a strong foundation in classical Western European art traditions with stylistic infusions from Asia Minor.
Success and fame did not come easy for Dmitry. After graduating from college, he worked full-time as a muralist for eighteen years, before emigrating to the USA. He had to compete with highly established professional artists. In his own words, it was "challenging and exciting at the same time." Starting from executing small commissioned projects, he gradually built up confidence and experience, while learning skills that weren't taught at school, such as work ethic, marketing, and diplomacy to deal with clients.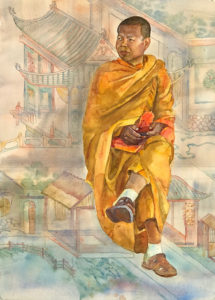 During his school years, Dmitry studied oil painting, which he practiced for a long time. However, he related oil painting with academic projects, and felt constricted in his creativity. Experimenting with water medium lent him freedom and spontaneity. Dmitry still shares his knowledge in oil painting with his students, but he now prefers to work exclusively in watercolor. With intensive training at school and over forty years of experience under his belt, Dmitry has developed his own unique style of figurative paintings, that exude a whimsical and dreamlike quality. He enjoys painting every minute that he has, for it gives him a chance to express himself "in manageable time."
Mosaic projects require more time and consistency; hence, they are more suitable as a public art medium. Although Dmitry studied mosaic, fresco, stained glass and sculpture techniques in college, his current involvement with mosaic was a coincidence. His very first commissioned project just happened to be mosaic. "It wasn't the most glorious project," he says, but it was the first one, and he was "so happy to get it done." Dmitry explores new ideas and materials through mosaic. His three-dimensional forms are intriguing, as the light and shadows render special effects across the tiles, changing colors and shapes while you watch.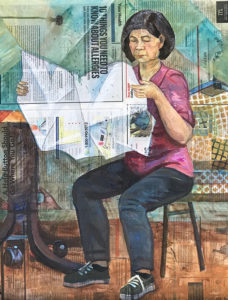 From the onset, creating sculptures for private commissions, public art and community projects has been Dmitry's dream. His entire training was dedicated to achieving that goal. He has always been passionate about challenging and enhancing urban environment. Dmitry has often worked in collaboration with architects and other artists, to design large scale public installations. He draws his inspiration from nature and combines it with modern abstraction, while integrating ancient Byzantine mosaic techniques – stained glass, mural painting, and relief, to produce works that are rich in texture. For Dmitry, "sculpture is a three-dimensional poem," which communicates the feelings of people and place.
Over the years, Dmitry has participated in many local and national art exhibitions, and taught a variety of art forms to adults as well as children. His work is displayed nationally and internationally, and has been accepted into the Society of American Mosaic Artists' International Juried Show. His pieces are said to be "spare yet sophisticated, playful yet elegant."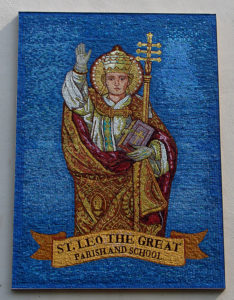 In 1992, Dmitry moved to the Bay Area to be with his family, who have long supported each other in their artistic endeavors. Both his wife and daughter are musicians. Dmitry believes that "to succeed as an artist, you have to work hard, take a risk, challenge yourself," which to him has brought satisfaction and appreciation.
We are very excited to bring you the inspiring mixed media works of Dmitry Grudsky. Come experience the joy as we anticipate much art and beauty in the coming year!
Hidden Treasures / Local Talent
May 11 – June 9, 2018
Reception: Friday, May 18, 7-9 pm