We welcome your thoughts for future art programs. Art brings us together!
You can check out our previous programs, for an idea of the range of activities offered.
Creativity Through Tufting
Thursday, July 13, 11 am – 1 pm
Fortunately for our members, we will be able to enjoy the various creative fantasy talents of artist Jennifer Banzaca, not only in the
gallery show June 15 – August 5
, but also during our July program. She will be demonstrating how she creates her very colorful tapestry art by tufting.
You can read much more about Jennifer Banzaca and her art in the May newsletter.
RSVP to reserve your spot!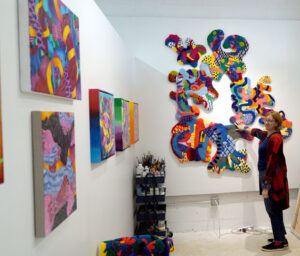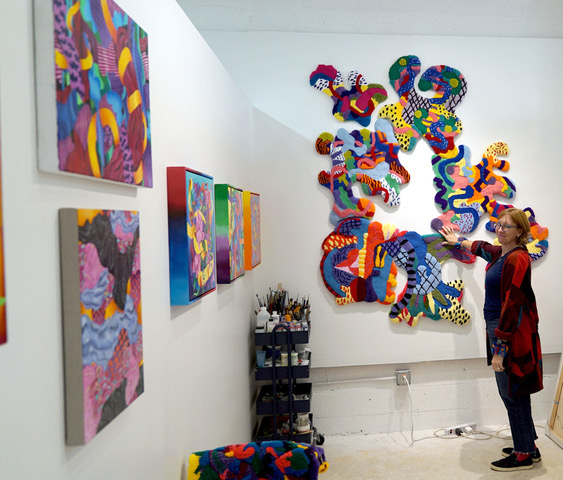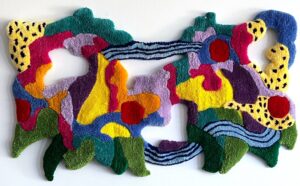 Two New Talents Learned
How lucky our recent program participants were! During one week we were able to learn the art of assemblage and how to improve our photo talents.
Michael Sunzeri, who has an extensive art background, explained to a full Mission Room the method he uses in producing his artistic objects. We were able to incorporate the many preused objects he brought, as well as our own, to create items for our walls, tables, or yards. It was fun to see the individual projects and how even those who didn't consider themselves as creative artists could make very interesting and meaningful items.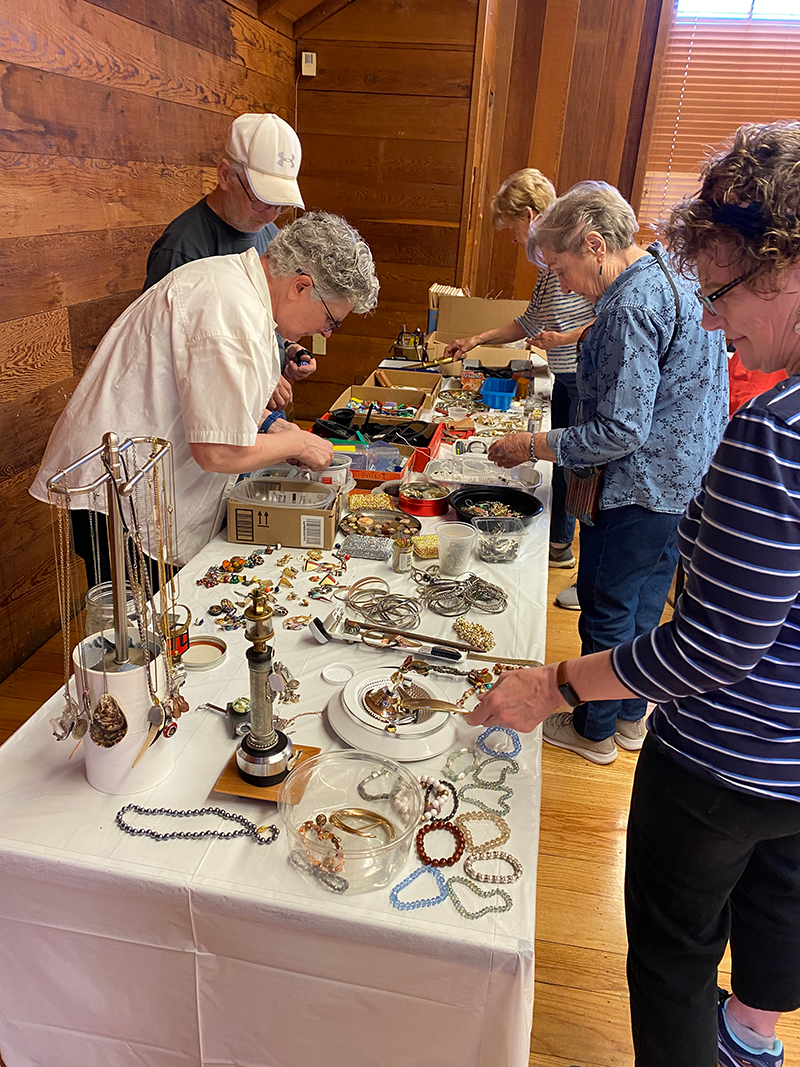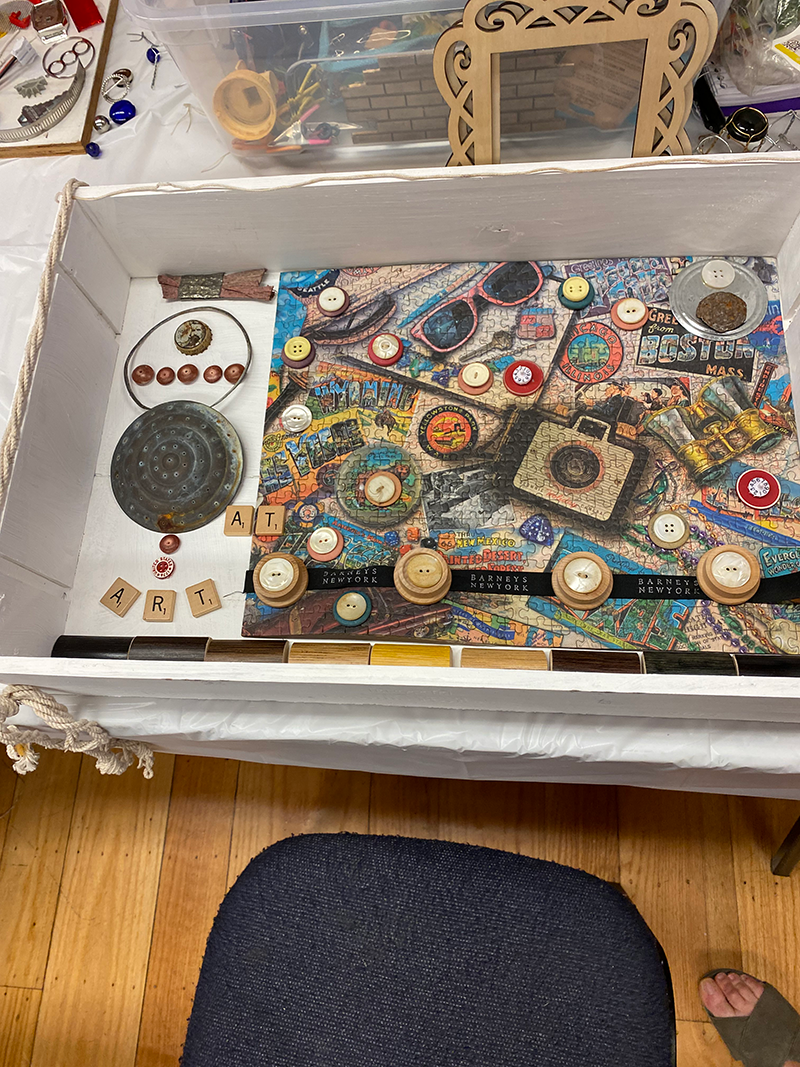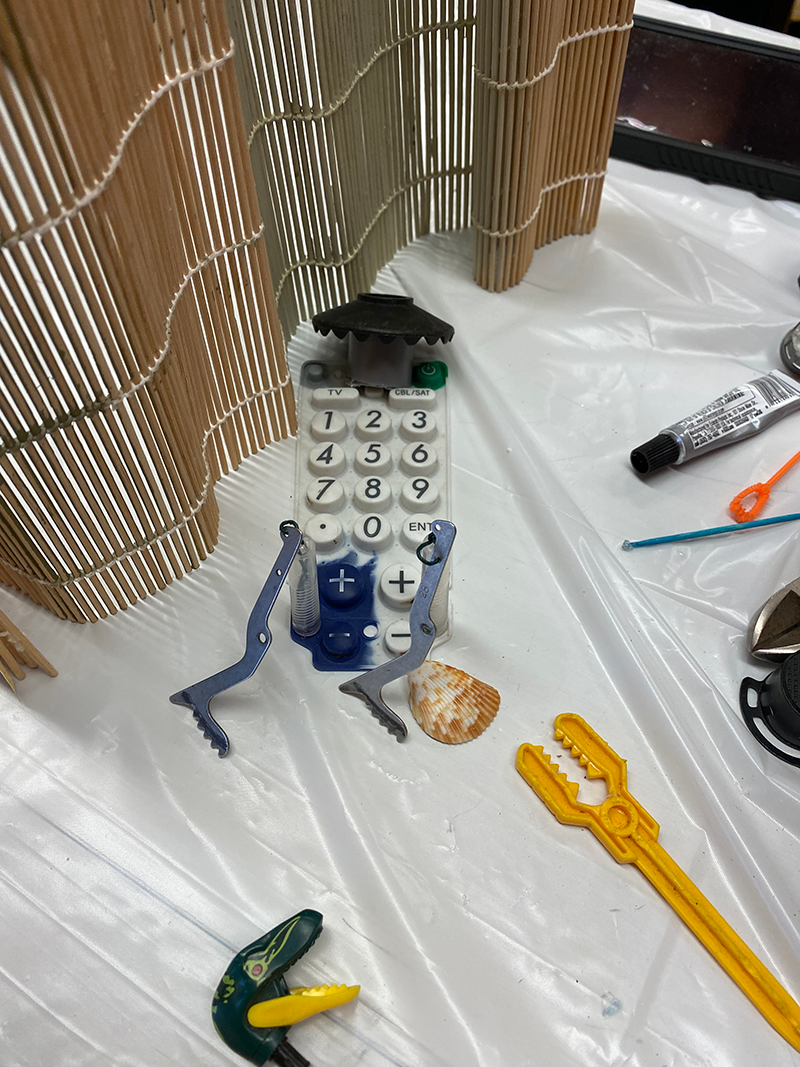 Scott Capen, a professional photographer, and valued OHAG member, led us on a photography tour of Shinn Historical Park and Arboretum. He gave us helpful advice for taking photos. He explained to us photo options on our phones that some of us didn't know we had. It was a beautiful day outside as the rain stopped just for us, and the sun came out to make the many flowers and trees at the park so beautiful.